Completing your graduation or post graduation successfully is half problem solved, the main problem is to get good job which is more complicated nowadays. In this competitive environment today to get dream job or deserved job is difficult. Everyone wants to work in a good company with a good salary package. If you are facing difficulties in your career and getting good job or starting a new business seems complicated for you than astrology can definitely help you.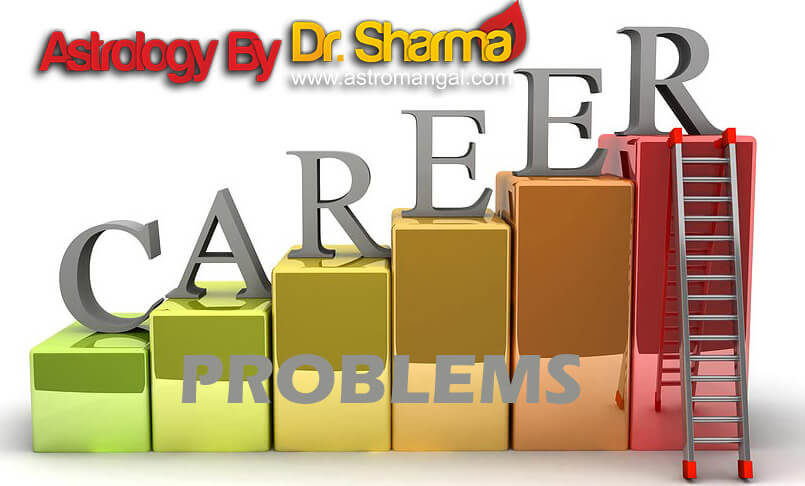 What are the Career Related Problems?
Everyone wants the best career option for them but some might be confused if they should start a business or they should join some company. If they start a business in partnership, will it work? All these questions can be answered with help of astrology.
Some people want their own business or they want to study further or they want to work in some big MNC's or they want to get settled in abroad. Today's youth is more careers oriented and competitive. They dream big and their desires are unlimited. In such situations hurdles come in form of financial problem, getting promotion in job, job transfer, lack of memory, government job , family problems, visa problems etc.
How Can Astrology help in Career Problem Solution?
One should believe their talent and knowledge for career but when these things don't affect one comes to believe the power of luck. For example; some people don't need to do any struggle to find the right career and job and some people struggle their whole life and don't get what they want.
Astrology can guide you and help you find the solutions of your problems, obstacles or hurdles. Astrology can guide you to make the right decisions .Astrology can provide career problem solutions and can help you enhance and rebuild the desired career with the help of astrological forecast and horoscope predictions.
Horoscope is astrological chart based on the birth time and place of that person and the situation of planets, stars and celestials at the time of birth, through which astrologer can help us make right decisions for our career. If you are confused and going through difficulties in your career, seek advices from good astrologer.