"Your life your way" sounds good, but it's not always possible in India. One of the most complicated things that still exist is 'convincing parents for love marriage'. Many of the scholars and love marriage specialists support this as they think that boys and girls are should marry with the consent of their parents. But what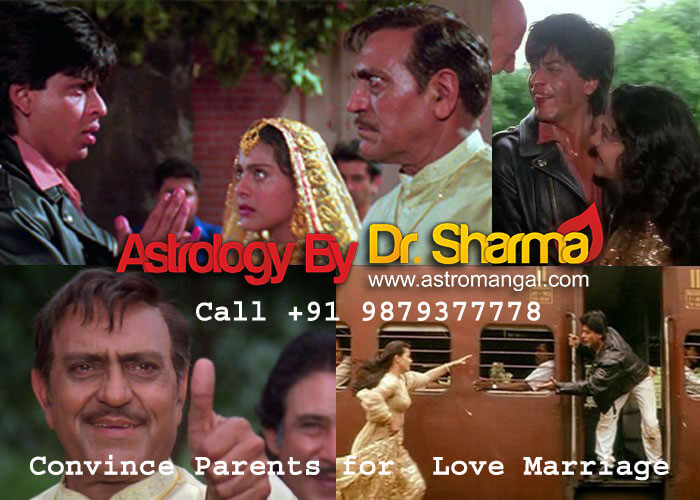 Dr Sharma –a great astrologer in Ahmedabad India,
believes that the love birds should have equal right to choose their life partner of their own. However, the mutual consent of the parent is vital one. Therefore, he suggested some of the fruitful ways of convincing parents that too without hurting them.
Convince Your Parents Through Astrology: Astrologers have remedies for all your problems. Yes, Vashikaran is one of the most effective, safe and easiest ways to sort out the love marriage approval issue miraculously. Apart from that, there are some proven tips that will help you to convince your parents when you bring a proposal of your marriage. Here's how.
Tips: Contact the best astrologer like Dr Sharma to get things done in no time.
Make Your Girlfriend/Boyfriend Meet Your Parent: Most of the couple wants to marry each other are afraid of their parents and they don't introduce their boyfriend or girlfriend to their parents. That's where they go wrong. Take your boyfriend or girlfriend to your home and let him/her be familiar with your parents. It does not mean that you should reveal your love to your parents in the first meeting. Introduce him/her to your parents as one of your best friends. Choose any right occasion and call all your friends and introduce him/her to your family.
Tips: You should start meeting the parents of each other a year before you want to tie each other.
Train Your Boyfriend Or Girlfriend: You must explain to your boy/girl everything about your parents; their likings and disliking so that the boy or girl can train himself/herself accordingly. Well, this does not mean that you should show up your fake face, but to put their best feet.
Indirectly, Show Your Liking for Each Other to Your Parents: You can make your parents feel why the boy or girl is the best for you. Don't open up directly, but express you feeling for each other gradually. Remember, all your parent want is your happiness. Now, depends on the boyfriend and girlfriend how they convince their parents that too without hurting them.
Tips: You can contact the love mirage specialist astrologer for all your confusion and getting more precise ideas.